Gate Listing Requirements
In its current incarnation, the Northern California Danse Macabre tries to be as "all inclusive" as possible. We openly welcome those members of other guilds, acts, booths and even customers participating at a faire to "drop in" and join us for any parade that we're going to do. Such people are always welcome to join us as their schedules permit, with no obligation on them at all.
It is always possible for someone to list with us for a given faire or other event that we're scheduled to perform in. We welcome people to request gate listing with us at a given event. Some faires have "caps" (limits) on how many people a given guild can have on their gatelist. As such, it's important for you to know that if you ask to be placed on our list, you are making a promise to appear at that faire or other event and to perform in our shows/parades, in exchange for being on our list. If you are placed on our gate list, you are potentially locking someone out who also wants to perform with us. So please be sure that if you request listing and are placed on it, that you show up for the event and show up for the shows. If you become aware that you're not going to be able to make an event after being added to our gate list, please be sure to contact us as soon as possible, so that we might be able to let someone else in if it's not too late (past the cutoff date) for the event in question.
As noted above, we try to be as all-inclusive as possible. Unfortunately, the reality of the caps that some faires place on gate list size means that certain Faires have some additional requirements that we have to impose in order to qualify to be placed on our list for those events. This is not something that we do lightly, nor particularly want to do; rather, we do it out of necessity. Your understanding and cooperation on this matter is appreciated.
Faire/Event-specific gate listing requirements are listed below, along with the name of the faire/event.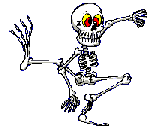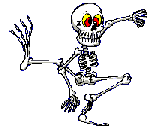 Valhalla Renaissance Faire
From our Guildmaster: "I, Donnie, will be deciding who will, and who won't, be on the Valhalla Danse Macabre gatelist. I will make the decisions as quickly as possible, so that those who need to get gatelisted some other way will have time to do so. Please read the following for further information (like how to apply for the Valhalla Danse Macabre gatelist, why we changed methodology from our original one, what criteria may be used to make that decision, etc.)."
The Valhalla Renaissance Faire, held at South Lake Tahoe, CA, is an event that's quite popular with our regular members and occasional gate-listers. This is good, because everyone knows that the bigger a parade is, the better it looks and the more fun everyone has! However, there are other faires that Danse Macabre performs at which are smaller venues and we sometimes have problems getting enough people together to make for a good parade. Because of the gate listing cap in place at Valhalla, we generally give priority to those people who give us support at the other venues.
Originally, we did a first come, first served system where people got on the list in the order they applied. It was decided that wasn't really fair, especially when we'd have people who would apply and then simply not show up. This became a bigger issue when the cap was put on the number of people we can have on our list for this event.
So then, we tried using a straight point-based system, with the intention of rewarding those who helped support us at the smaller, "less popular" venues by giving priority to those who had a certain number of points based on the number of parades they took part in throughout the year from the prior year's Valhalla Faire. Unfortunately, there were a number of people who became confused by this, and there were even a couple of noses bent out of shape because of it.
So now, the system works like this: Donnie (our Guildmaster) decides who will be gatelisted based on a number of criteria. Participation at our other events is part of that criteria, along with his knowledge of what each person brings to the show, including all aspects of performance (on-stage and off). In any case, the Guildmaster always has the final say - that's what the Guildmaster does!

It is strongly recommended that ALL people who wish to be on the Danse Macabre gatelist for the Valhalla Renaissance Faire send in their gatelisting request when the call for gatelisting is sent to our Yahoo Group mailing list, regardless of whether they think they "meet the criteria" or not. We will get back to all who apply before Valhalla closes their gatelist, so that any who won't be going on the Danse Macabre gatelist will have time to try and get in on someone else's gatelist. As always, anyone who wishes to join us in any of our parades is always welcome to do so, whether they're on our gatelist or not.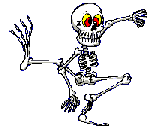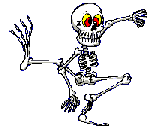 If you have any questions regarding the criteria for any faire or other event listed above, please contact the Guildmaster and ask for a clarification. If you're unsure of something, please ask rather than making an assumption!

Note regarding Bill Watters' faires: Bill runs the Renaissance Symposium during the early spring, which is a one-weekend event that provides workshops for the faires that he runs during the year. Anyone attending the Symposium and completing a minimum of 6 workshops will automatically receive 4 parade credits.